Around the World in 30 Days — November 2014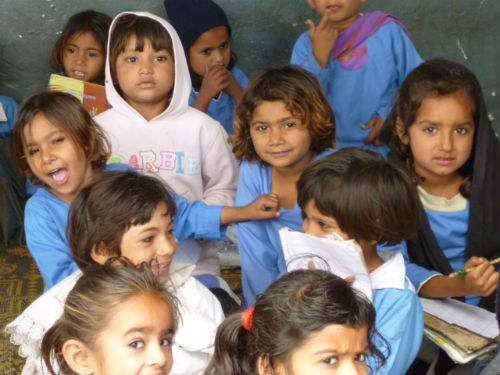 C. M. Rubin's global education report from the UK, Puerto Rico and Pakistan.
In November, I continued my conversations with world leaders on the frontiers of education reform. Each of this month's leaders dealt with situations that seemed unmanageable: from entrenched gender stereotypes to impoverished conditions. But by following alternate routes and proposing new self-images, all three were able to foster unprecedented growth.
From Manchester, I talked to Principal Vicky Beer, a leader of By Schools for Schools, an agency led by successful school principals that encourages schools to cooperate in order to bring about further improvements. She shared with me how this collaborative system fosters growth that cannot be attained when schools work independently from each other. Education Professor Mel Ainscow commented that the program differs from mainline British reform measures, which tend to focus on "top down interventions" at the level of individual schools, often putting the pressure and blame on teachers. He added, "In essence, it builds on the idea that within schools and the communities they serve, there are untapped resources that can be mobilized in order to transform schools from places that do well for many children to ones that can reach out to all."
From Puerto Rico, I talked to mathematics professor Dr. Hector Rosario about how negative gender stereotypes can get in the way of academic performance, and about strategies for resisting this. Puerto Rico and Finland have shown that without such stereotypes, the gap between male and female performance in math has disappeared, however, the United States still has work to do. Rosario presented statistics that demonstrate that stereotypical assumptions lead to poor performance, advising that "the US could have a large return if it invests in improving girls' image of themselves and boys' image of girls as mathematically and scientifically capable of climbing equally great heights."
From England, I talked to Sir Michael Barber (Chief Education Advisor, Pearson) about his recently published report, The Good News from Pakistan, which showcases the revolutionary reform movement he started in Punjab – an initiative that posed one of the greatest challenges to education improvement in the world. As Britain's Special Representative on Education in Pakistan, Sir Michael proved that even the most difficult jobs, when met with rigorous responsibility, can be completed with effective results. Pakistan is not only looking up, with more students completing education programs, but is also showing it's own leadership, and thus growing independently from external aid. He had once called it the biggest education reform challenge on the planet, yet saying, "I always thought that one of the big problems in Pakistan would be that in the people's heads, they really didn't think things could change. My personal job was never to doubt that we could do this. So I always expressed confidence, but probably the thing that I'm most excited about is the new confidence and belief that the people have that they can change things."
All three commitments–Sir Michael's commitment to a promise of change in a country that seemed to have little hope; Dr. Rosario's commitment to balancing gendered representation of mathematics; and Vicky Beer's commitment to the community as the locus for growth–have shown excellent results and have proven that to change one's imagined sense of the problem is the first step to changing the problem itself.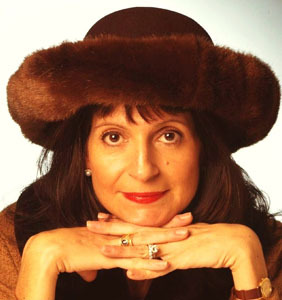 C. M. Rubin
Photo is courtesy of Sir Michael Barber and the Good News from Pakistan report.
C. M. Rubin is the author of two widely read online series for which she received a 2011 Upton Sinclair award, "The Global Search for Education" and "How Will We Read?" She is also the author of three bestselling books, including The Real Alice in Wonderland, is the publisher of CMRubinWorld, and is a Disruptor Foundation Fellow.
Follow C. M. Rubin on Twitter: www.twitter.com/@cmrubinworld