Yale University to drop name of slavery advocate from Calhoun College
University president says college will take name of Grace Murray Hopper '
John C Calhoun's legacy as a white supremacist … conflicts with Yale's values'
Administrators at Yale University announced on Saturday that a college named for John Calhoun, a former democrat US vice-president who was an ardent supporter of slavery, will be renamed after sustained protest and activism from students.
"This is a victory for the New Haven community," Kica Matos, one of the leaders of the Change the Name Coalition and a fellow at Yale's Stiles College, told the Guardian.
"We have fought hard for the university to rename Calhoun and finally they stepped up to do the right thing. No longer will John C Calhoun's name disgrace the city and the university."
The school is being renamed for Grace Murray Hopper, a trailblazing computer scientist who also served as a rear admiral in the US navy. Like Calhoun, Hopper, who was posthumously awarded the presidential medal of freedom by Barack Obama in November, is a Yale alumnus.
"This decision, especially in these fraught times, is a monumental step forward," said Christopher Lapininga, a 2013 alumnus and member of the New Yale Colleges group.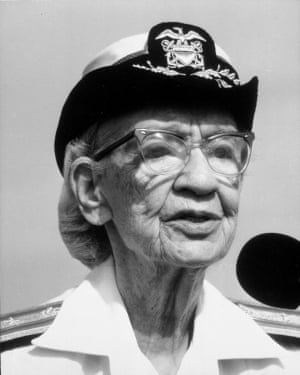 University officials said on Saturday that the school will not remove symbols of Calhoun on campus, such as engravings and a statue that tops the landmark Harkness Tower. It also will not discourage alumni if they want to continue associating with the Calhoun name instead of that of Grace Hopper College.
In 2016, after sustained discussion and controversy, the Yale corporation decided to retain the name.
"The decision to change a college's name is not one we take lightly," the Yale president, Peter Salovey, said on Saturday. "But John C Calhoun's legacy as a white supremacist and a national leader who passionately promoted slavery as a 'positive good' fundamentally conflicts with Yale's mission and values."
Source: Yale University to drop name of slavery advocate from Calhoun College | Education | The Guardian